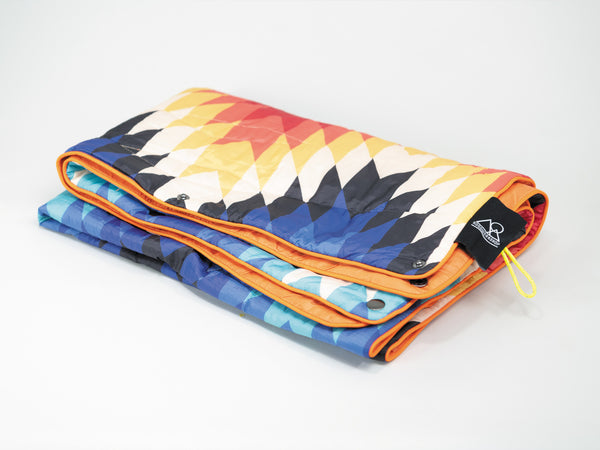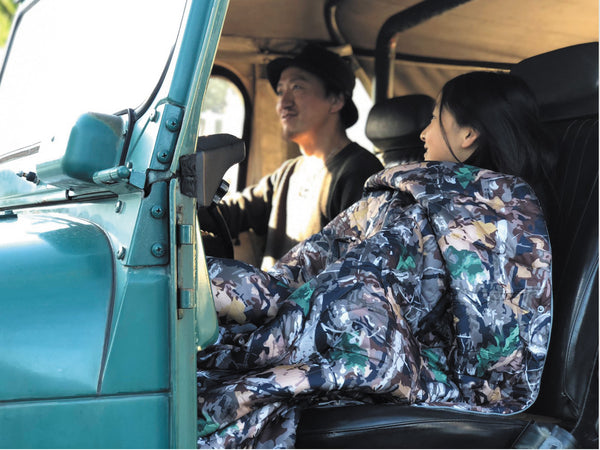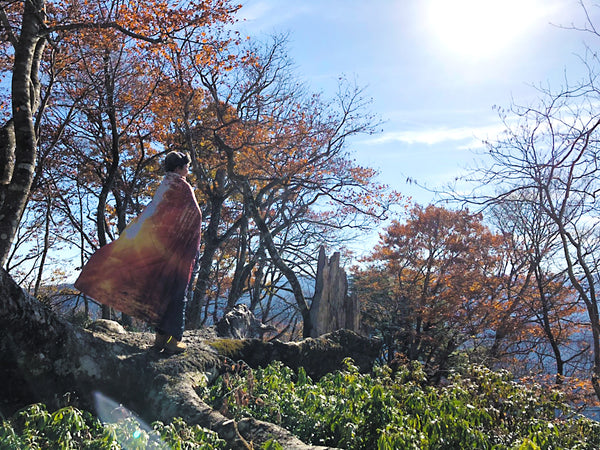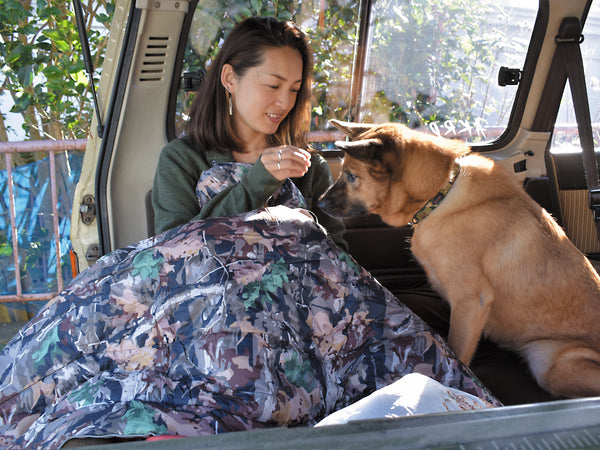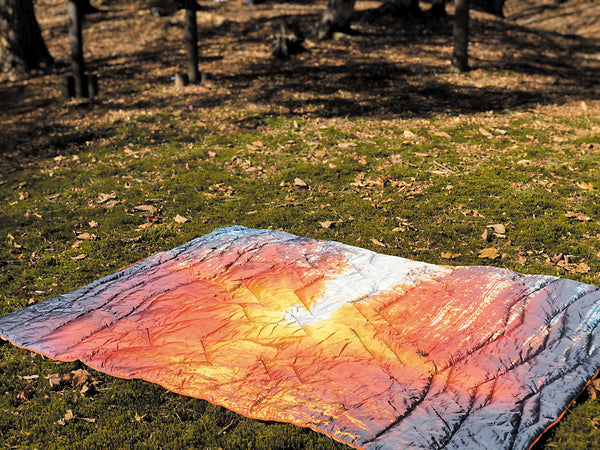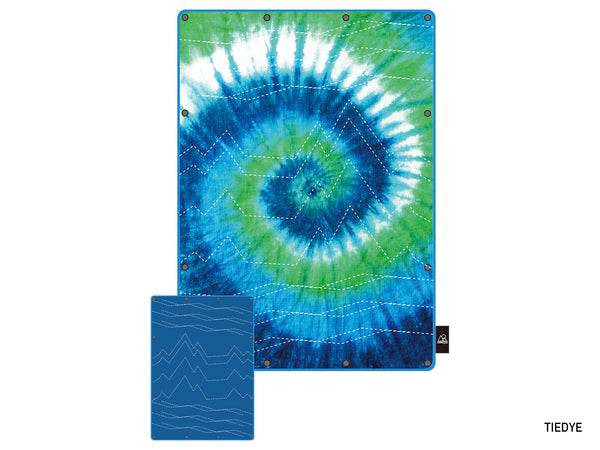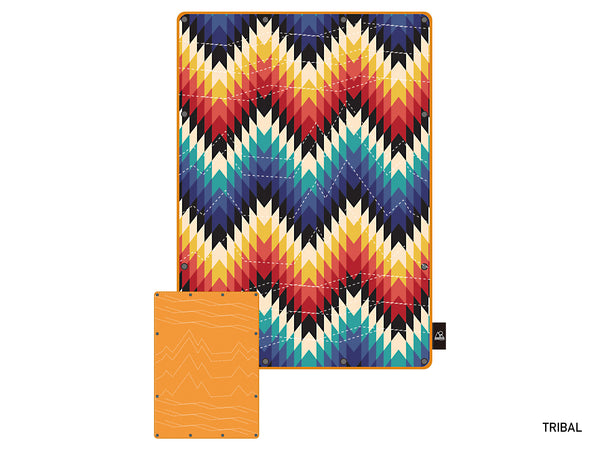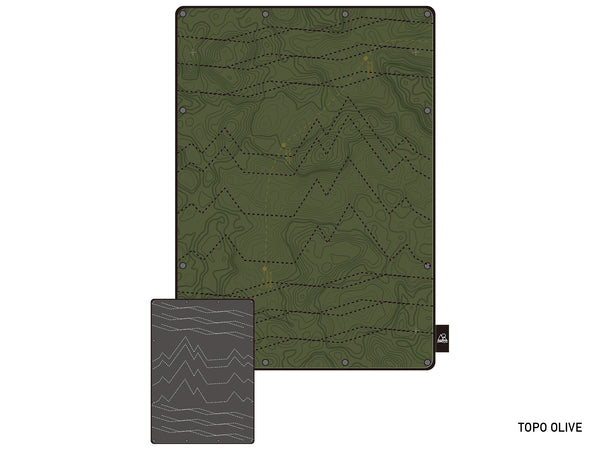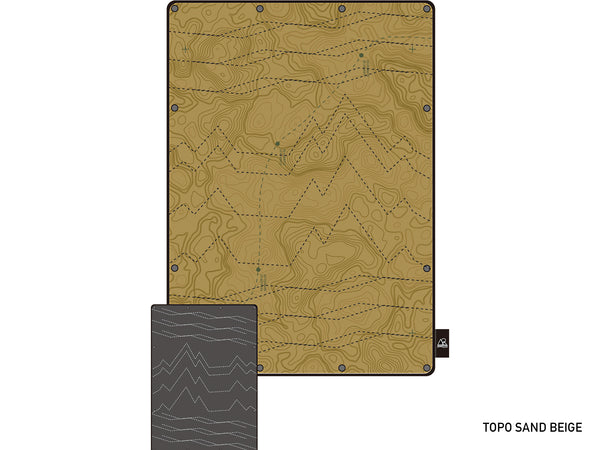 Light, durable and stain resistant.
A blanket with excellent heat retention that can also be used as a poncho
The ripstop fabric, which was developed for military use and is now widely used in tents, sleeping bags, parachutes, etc., is used for the outer material. As the name suggests, it is a "stop" fabric that "rips" and is extremely durable and lightweight. In addition, it is an excellent material that is water repellent, stain resistant, and wet resistant. The filling is light polypropylene cotton with the same level of heat retention as down. It does not lose bulk even after washing and is maintenance-free.
If you store it in the attached special bag, you can carry it compactly.
It comes in two sizes, the S size, which is convenient for watching sports, and the L size, which can be used for camping and sleeping in the car.
Depending on how the 12 snap buttons are combined, it can be used as a poncho or loincloth, making it convenient for storage.
Since it has a hook loop, it is also possible to hang it on a hook when not in use.
■ACCESSORIES
・Storage bag
■ COLORS
・SUNRISE
・TREE CAMO
・TIEDYE
・TRIBAL
・TOPO OLIVE
・TOPO SAND BEIGE
■ SPECS
[S]
・Size: When used / H760 x W1050mm
When stored / H230 x W120mm
・Weight: about 250g

[L]
・Size: When used / H1300 × W1800mm
When stored/H420 x W140mm
・Weight: about 700g

・Material: Outer material 20 denier polyester / batting polypropylene