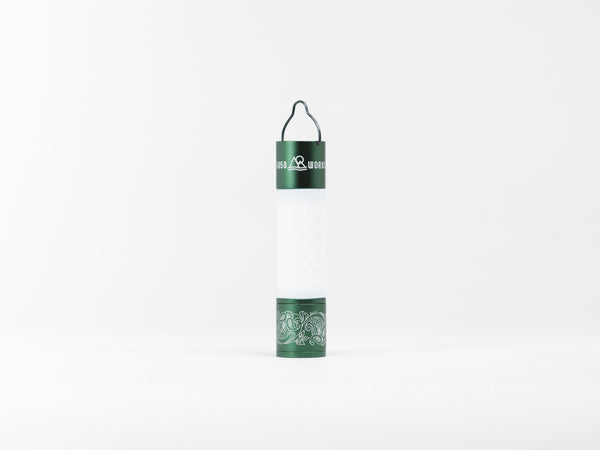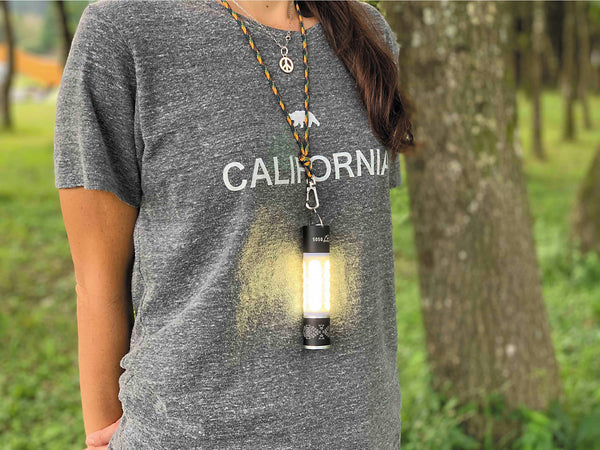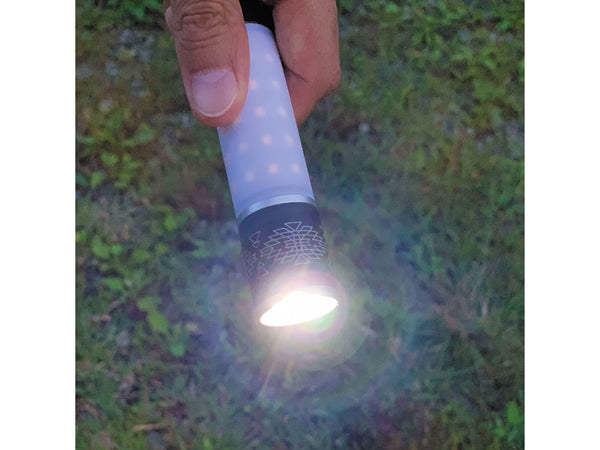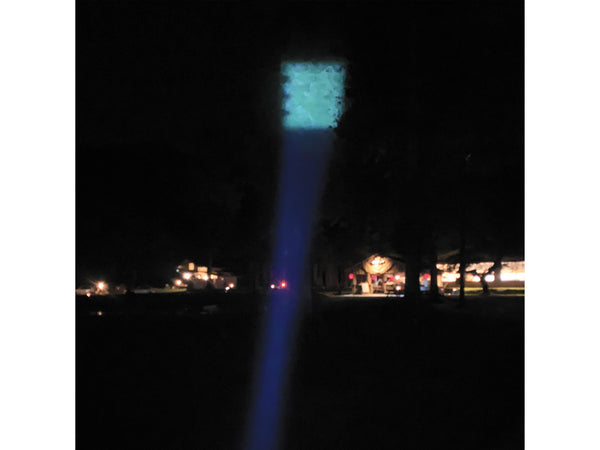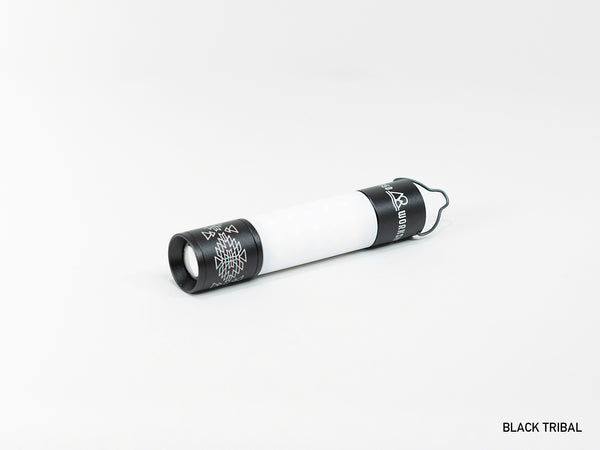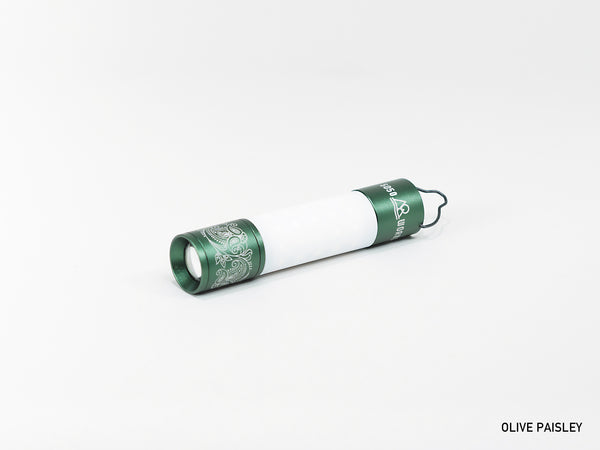 Equipped with mobile battery function.
A minimal LED light that combines a handy light and a lantern
*Please note that this model does not support remote control.
An LED light that can be used as a handy light or a lantern according to the situation. The handy light can illuminate a wide area by zooming and adjusting the irradiation range, and can illuminate up to 100m ahead. The intensity of the light can be adjusted in two stages, and the color temperature of the lantern can be selected according to the atmosphere. It can also be attached to a commercially available neck strap or carabiner. It can also be used as a mobile battery in case of emergency.

You can adjust the irradiation range with the zoom function, and you can illuminate up to 100m ahead.
In case of emergency, you can use it as a mobile battery to charge your mobile device.
Since the USB cable connection part has a silicon cap, it also has a waterproof function.
The lantern can be selected from warm color/warm white color temperature, and the light intensity can be adjusted in two steps.
■ACCESSORIES
・USB cable ・User manual

■ COLORS
・BLACK TRIBAL
・OLIVE PAISLEY
■ SPECS
・Size: H123×W26.5×D26.5mm
・Weight: about 107g
・Material: Aluminum (anodized)
・Built-in battery: 2500m Ah lithium ion ・Color temperature: handy white, lantern warm color / warm white ・Irradiation distance: 100m (handy)
・Dustproof and waterproof grade: IP44
-------------------------------------------------- -------
▼ Click here for
MINIMA Light PARTS
sales page
▼ Click here for the SCREW ADAPTOR sales page
▼ MINI TRIPOD for 2WAY STAND Click here for the sales page of
☑︎  MINI TRIPOD for 2WAY STAND
▼ Click here for the 2WAY STAND sales page
☑︎2WAY STAND