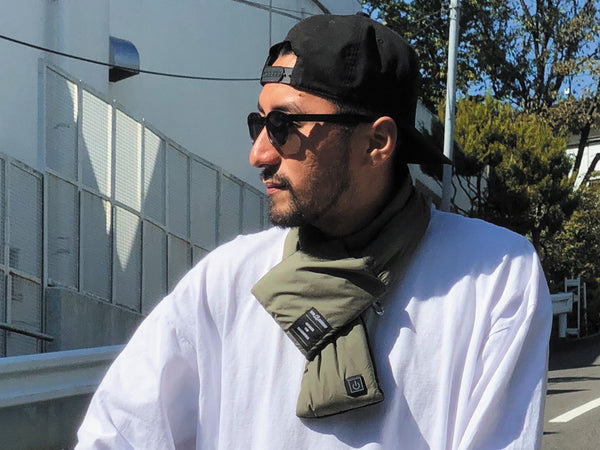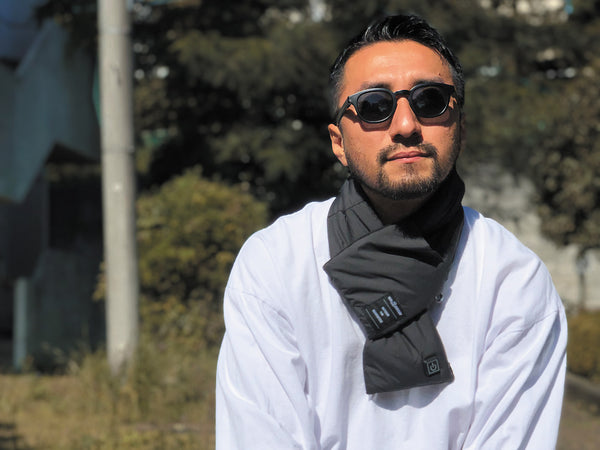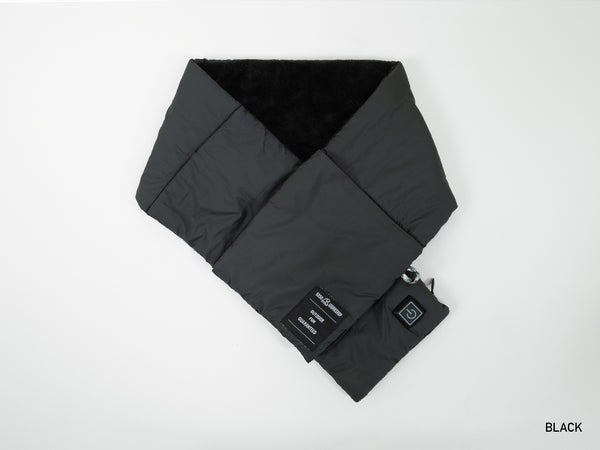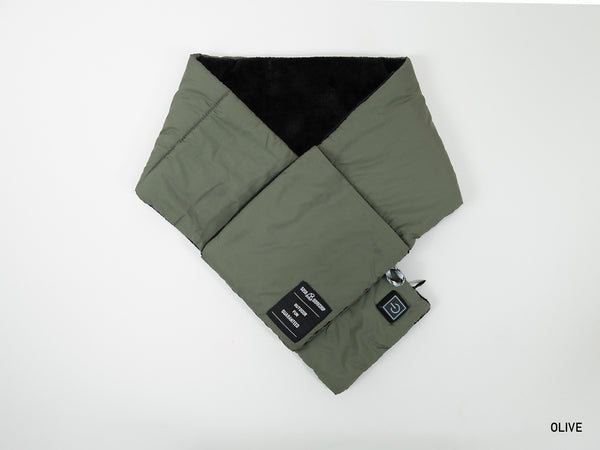 High-tech muffler with a built-in heater that warms up in 30 seconds
A high-tech muffler with a built-in heater that generates heat in 10 seconds and warms up in 30 seconds.
The densely woven polyester taffeta fabric is fine and comfortable to the touch, and is lightweight with excellent durability, quick-drying, and weather resistance. It can be used for up to 4 hours with about 2 hours of charging. It also comes with a USB protection cap, so you can wash it with water. By warming your neck, you can efficiently warm your body, so it is also recommended for those who are not good at wearing thick clothes.
The battery can be stored in a zippered pocket. Easy to put in and take out.


The USB that connects to the battery has a protective cap so it can be washed with water.
When not in use, it has a hook loop for convenient attachment to the bag.
A storage pocket is attached to the muffler body, so it can be folded and stored compactly.
---------------------
■ACCESSORIES
・USB cable ・Mobile battery


■ COLORS
・BLACK
・OLIVE
・COYOTE
■ SPECS
・Size: When used / Approx. H800 x W130mm
When stored/Approx. H130 x W160 x D60mm
・Weight: Body/about 100g
battery/about 70g
・Material: Outer Material/Polyester 410T
Lining / polyester (belboa fabric)
・Attached battery: 5V 1A 2500m Ah lithium ion
・Power consumption: Approximately 9W Charging time: Approximately 4 hours
・Usage temperature: Strong / about 50℃
Medium/About 45℃
Weak / about 40℃
・Heater: Carbon fiber heating pad ・Safety device: Thermostat Automatic power OFF function (automatic power OFF in 90 minutes when medium or high is selected)

---------------------
*Precautions for use*
To turn on the power again after turning it on and then off
Please turn on the power after removing and inserting the battery once. Please note that the power will not turn on unless you insert and remove it once.

※Attention of the delivery※
Black will be shipped from another warehouse. If you order items other than NUK mufflers, they may be shipped separately. In that case, you will not receive the split delivery fee.
Due to the system, there may be cases where the shipping fee is duplicated, but in that case, we will refund it.