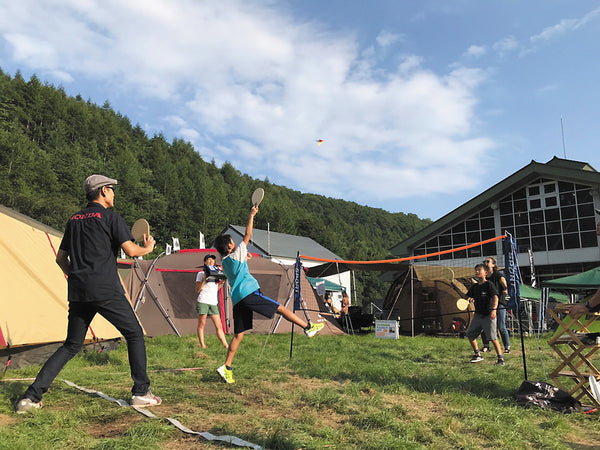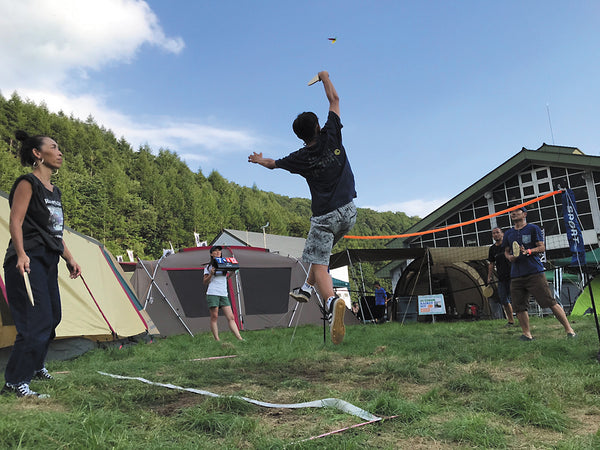 Larry continues. A racket set that anyone can enjoy anywhere
A racket set that can be enjoyed anywhere, regardless of age. A shuttle that flies straight with a gyroscopic effect makes rallying easier. It is the best item for activities such as camping and leisure. Comes with a nylon mesh bag for convenient storage and carrying.
The sponge grip attached to the handle fits when you hold it softly.
Comes with a storage mesh bag for convenient carrying. It comes with a carabiner for convenient storage.
The winged shuttle is made to fly straight by the gyroscopic effect.
If you play with the attached ball, you can enjoy a different play than the shuttle.
Balls and shuttles are sold separately as options, so you don't have to worry about losing them.
▶︎ Optional parts set sold separately (ball x 2, shuttle x 2)
*Colors are subject to change.
■ ACCESSORIES
・Racquet x 2 (with sponge handle cover)
・Spare sponge handle cover x 2 ・Ball x 2 ・Shuttle x 2
・Mesh storage case
■ SPECS
・Size: About H325xW190xD9 mm
・Weight: 370g
・Material: Wood plywood (clear paint finish)