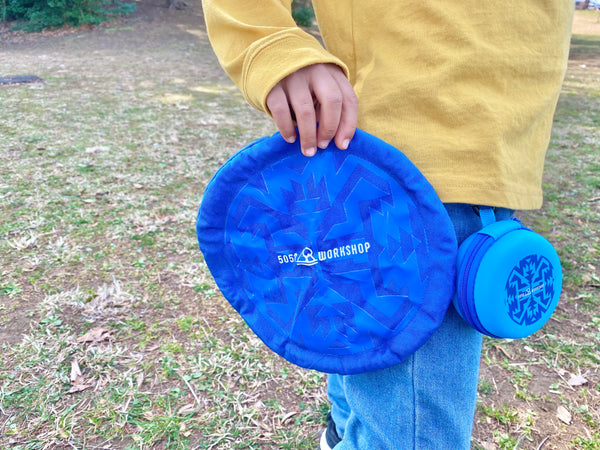 cloth? ! A flying disc made of a soft material that flies by centrifugal force.
If you put it in a small and special case, you can easily carry it anywhere.
All axes are flexible and catching is intuitive and easy!
The material is soft, so
you can easily catch it,
and even if you hit it, it absorbs the impact, so you don't have to worry about injury.
The flying distance is 1m to 30m, and advanced users can fly even further!
■ACCESSORIES
・Body ・Storage case x 1
*A flying disc is included in the case.
■ SPECS
・Size: Diameter 200mm (body)
Diameter 200 x H40mm (case)
・Weight: 90g
・Material: Polyester (Body)
EVA case (case)