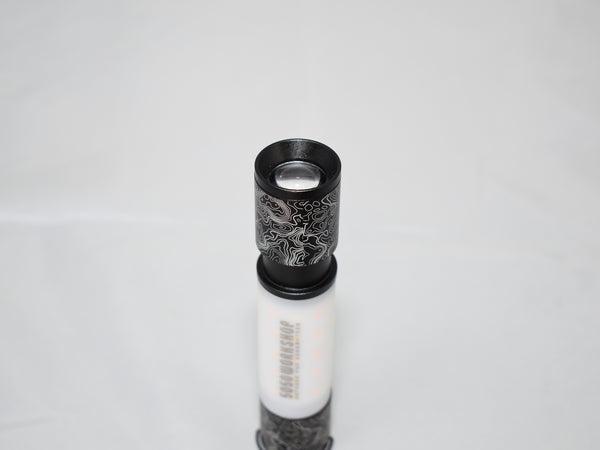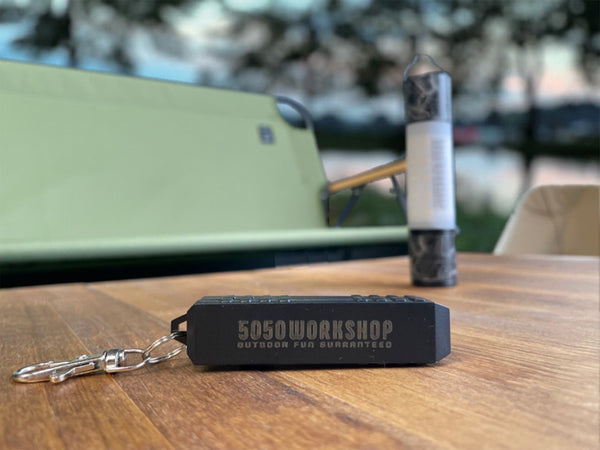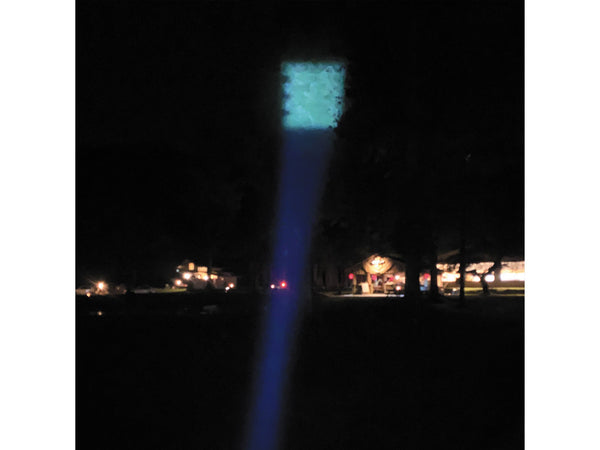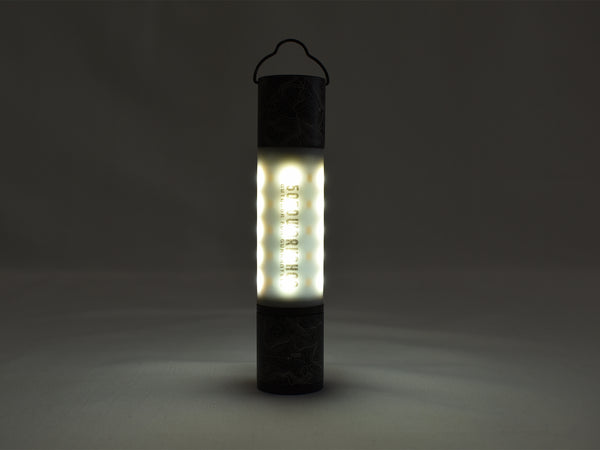 Turn the light on and off from a distance! An LED lantern that can be operated with a
remote control (sold separately)
MINIMALight REMOTE CONTROL uses the dedicated remote control "5050RC (5050 remote control)" (sold separately) to turn the lantern on/off, change the color temperature, and adjust the brightness in 10 steps, even from a distance of about 3-5m. Fine adjustment is now possible.
Enhanced lantern function
The Minimalite Remote Control is full of useful functions in addition to remote control.
The upper part of the lantern is a magnet, so it can be attached to the wall of the car or iron gears. In addition, the globe part of the lantern is made of a phosphorescent material that glows softly even after the lantern is turned off, so you won't lose sight of it. Flashlight mode has evolved from the previous minimal light and added a flashlight function.
Functions list
(1) Remote control allows ON/OFF, LED color switching, and dimming.
10 levels of brightness can be adjusted by remote control operation, and 3 levels of brightness can be adjusted by main unit operation.
(2) Can be attached to a wall or car with a magnet
③ The glove part is made of phosphorescent material, visible even after the light is turned off
④ Flash light function
An LED light that can be used as a handy light or a lantern according to the situation.
The handy light can illuminate a wide area by zooming and adjusting the irradiation range, and can illuminate up to 100m ahead. The intensity of the light can be adjusted in two stages, and the color temperature of the lantern can be selected according to the atmosphere. It can also be attached to a commercially available neck strap or carabiner. It can also be used as a mobile battery in case of emergency.
In case of emergency, you can use it as a mobile battery to charge your mobile device.
Since the USB cable connection part has a silicon cap, it also has a waterproof function.
The lantern has a warm/warm white color temperature selection and a remote control that allows you to adjust the light intensity in 10 steps.
■ACCESSORIES
・USB cable ・User manual
*Please note that the remote control is sold separately.

■ COLORS
・BLACK

■ SPECS
・Size: H123×W26.5×D26.5mm
・Weight: about 107g
・Material: Aluminum (anodized)
・Built-in battery: 2500m Ah lithium ion ・Color temperature: handy white, lantern warm color / warm white ・Irradiation distance: 100m (handy)
・Dustproof and waterproof grade: IP44
-------------------------------------------------- --------
▼Click here for the MINIMALight REMOTE CONTROL sales page
☑︎5050RC