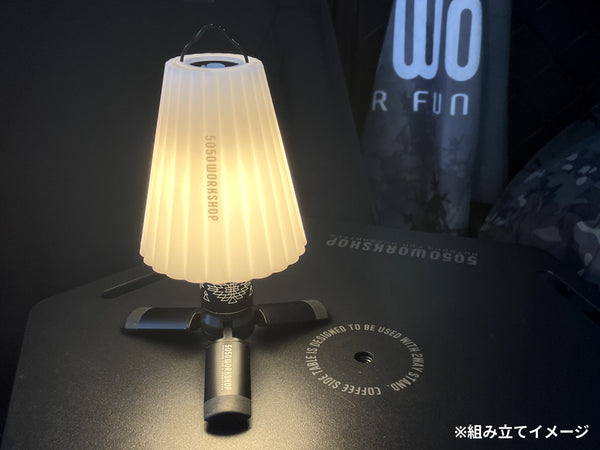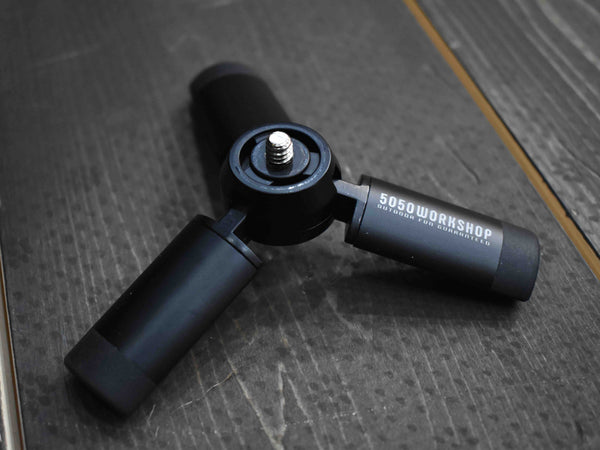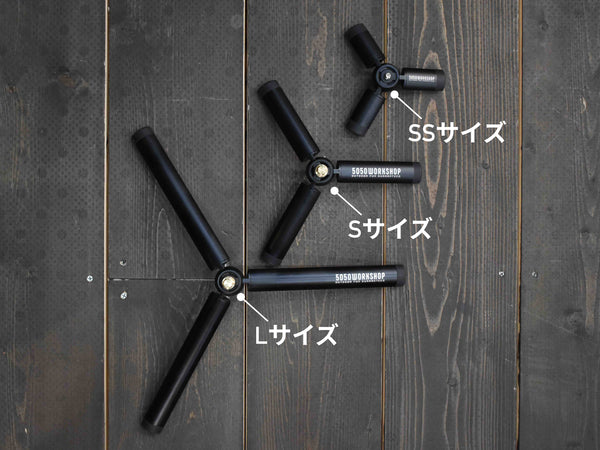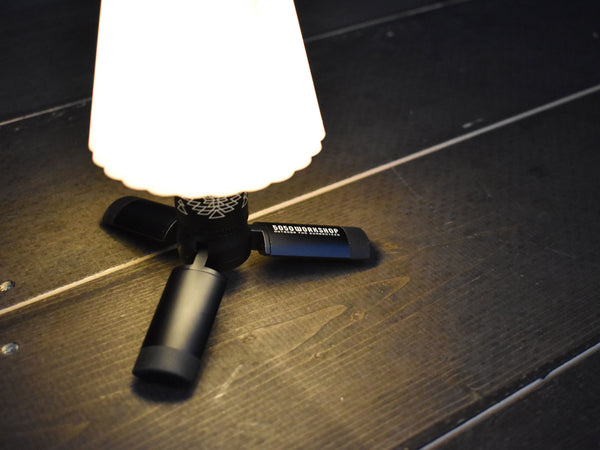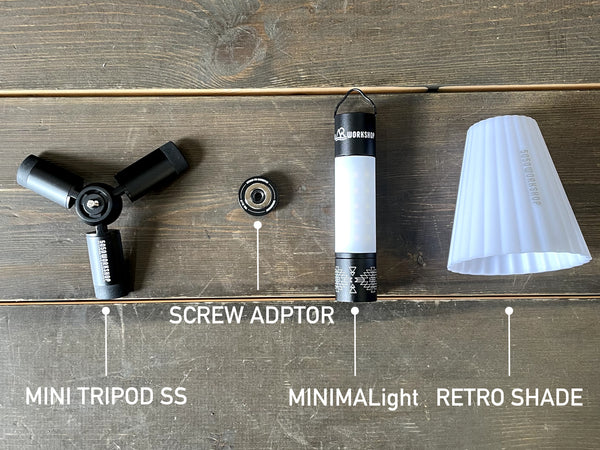 Expansion option parts for 2WAY stand


A tripod that can extend the 2WAY STAND more conveniently. It can be used as a base by connecting to the pole part of the stand. 2WAYSTAND can be used as a tabletop type even on a table where a clamp cannot be attached. In addition, the screw diameter can be changed from M10 to 1/4 inch by attaching and detaching the attachment, so it is a multi-item that can be used in combination with various items.

*Using L size
1/4 screw / M10 conversion is possible by attaching and detaching the screw size conversion attachment.
S size when using 1-2 poles. For more than that, we recommend using the L size.
Perfect compatibility with 2WAY STAND + STAND PLATE + MINI TRIPOD + MINIMA Light! !
■ACCESSORIES
・Screw size conversion attachment
■ COLORS
・BLACK
■ SPECS
・Size: S 32 x 32 x 150mm (when folded)
65 x 185 x 165 mm (when used)

L 32×32×210mm (when folded)
85 x 310 x 270 mm (when used)
・Weight: S 140g
L165g

・Material: Aluminum/Brass

-------------------------------------------------- -------
▼ Click here for the 2WAY STAND sales page

Click here for
MINIMA Light
sales page
▼
Click here for
MINIMALight REMOTE CONTROL
sales page
▼
SCREW ADAPTOR for MINIMA Light
Click here for the sales page of